A World of Birds
Editor's Notes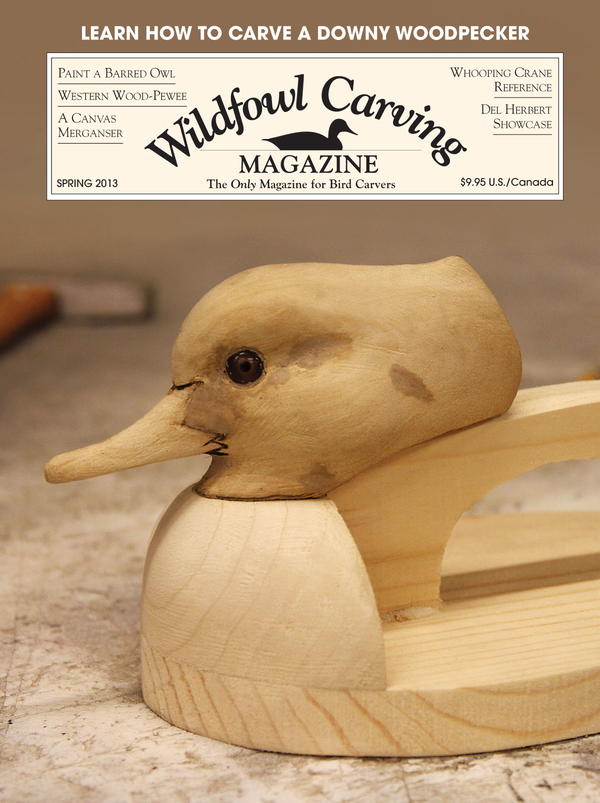 I spotted a bald eagle the other day. I've seen what must be the same bird several times before. Sometimes it flies low over the creek in the neighborhood; once I saw it on top of a tall tree as I was driving to work. Every day flocks of mallards wing over my house, either coming from or heading to the creek. Last week I was taking a morning walk when I looked up and saw the pterodactyl-like shape of a heron as it descended to perch by the water. Occasionally I frighten up a great horned owl that lives nearby. It swoops on silent wings ahead of me until it lights in a tree and twists its head around to stare at me with its big yellow eyes.

Birds are pretty cool, aren't they?

That's why people like you love to render them in wood. You can't keep a captive bald eagle in your house but you can try to capture a bit of that magnificence in tupelo. Hunters may use their decoys for a practical purpose but there's no denying the beauty of a well-made deke. People love owls (but, as I like to ask people, how come no one ever carves one in a graduation cap and gown, which—as everybody knows—is the owl's natural attire?)

Come to think of it, there's no cap and gown on Laurie Truehart's barred owl in this issue, either. I was a dinosaur nut when I was a kid and I still retain some lingering fascination with creatures from prehistoric times. I recall learning how birds evolved from dinosaurs and seeing photographs of Archaeopteryxfossils in which you could see the imprint of the long-dead animal's feathers. (And its teeth.) Even today when I look at pictures of some birds I can't help but think of dinosaurs. Check out the whooping crane photos in our reference article this issue and you'll see what I mean. Those big birds look like something the great special-effects whiz Ray Harryhausen might have created to chase Raquel Welch in One Million Years B.C.

But you won't find any actual dinosaurs within these pages. Just their descendants.


This article appeared in Wildfowl Carving Magazine's Spring 2013 issue.
YOUR RECENTLY VIEWED ARTICLES
Free tutorials, expert tips, exclusive partner offers, and more straight to your inbox!