The Social Network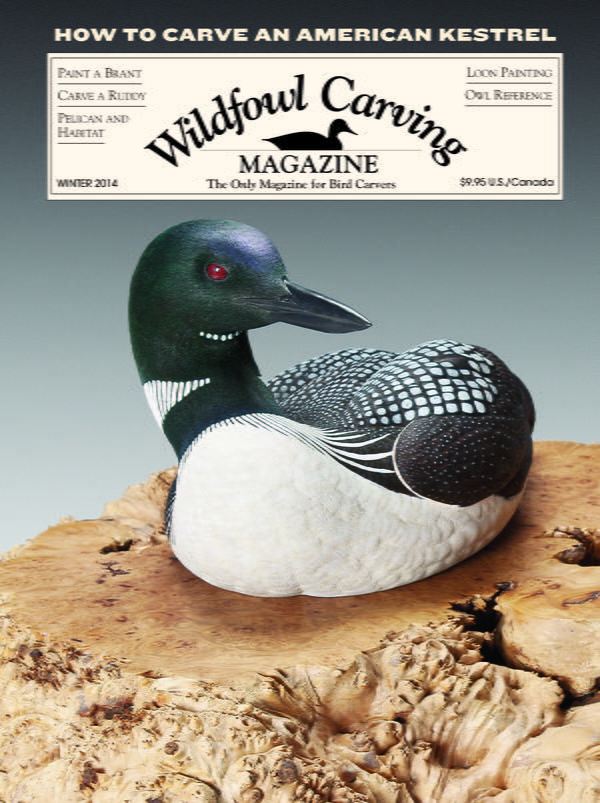 They call it "social media" but if you see, as I do, people everywhere with their faces buried in pads, pods, and phones, you might think a better term is "anti-social media." Nonetheless, here at WILDFOWLCARVING MAGAZINE we are embracing this new stuff with gusto. Not only do we offer a digital edition of the magazine via the fine folks at Zinio, but we have also been increasing our presence on Facebook.

On Facebook I've been posting all of the magazine's covers—and we're approaching 30 years of those—along with a listing of each issue's contents, starting with the first edition (Spring 1985 for those who keep track of such things). I try to add one or two issues a day, so it will take a few months to get everything out there. It's been quite an interesting project as I dig into the past and find the first mentions of and then contributions by carvers such as Floyd Scholz, Pat Godin, and Larry Barth. I revisited the fish carving controversy from the 1990s and have been watching the magazine evolve issue by issue. Along the way I have seen a lot of great carving work. If you'd like to see what I'm talking about, find us on Facebook and once you're there, like us! Post a comment! Get a discussion going.

I have also been posting the covers and the contents on our website. You can find links to the various galleries on our homepage. Of course, since you're reading this online you must know where to find us!)For long-time readers these pages will be a trip down memory lane; others might discover some back issues they'd like to add to their collections. So drop by for a cyber visit.

In the meantime we will continue to publish fine stuff in each new issue of the ink-on-paper magazine, including this one. Looking over the contents I notice we're especially watery this time, with Del Herbert's Pacific brant, Laurie McNeil's loon, Glenn McMurdo's bittern, and Tom Park's pelican. So come on in—the water's fine!

This article appeared in Wildfowl Carving Magazine's Fall 2013 issue.
YOUR RECENTLY VIEWED ARTICLES
Free tutorials, expert tips, exclusive partner offers, and more straight to your inbox!