Carve a Peregrine Falcon Head
Floyd Scholz provides an excerpt from his new book, Peregrine Falcon: Dynamic New Carving and Painting Techniques for a New Era.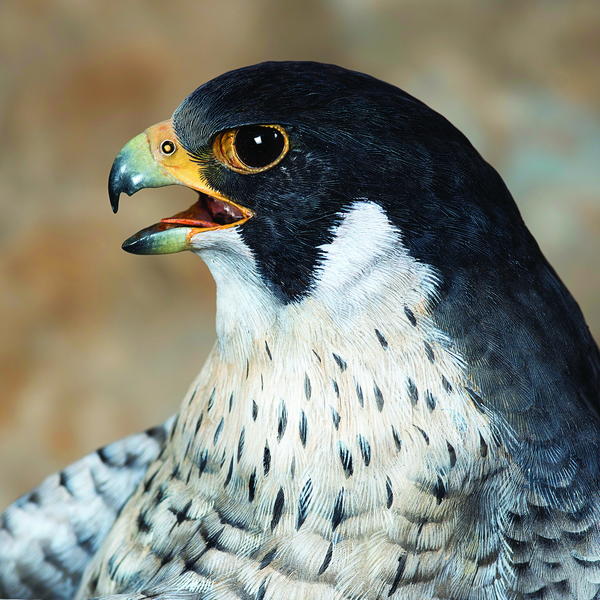 Photography by Ellyn Siviglia
I like to think and work in dramatic and big ways, so it is only natural that eagles, hawks, and falcons have become my favorite subjects. These great birds are so demanding of respect and so powerfully in command of their surroundings, yet hopelessly vulnerable to the destructive whims of mankind. I strive to capture those qualities in wood.

But while bird carving is an art that celebrates nature, it should not be looked upon as nothing more than wooden taxidermy, with a microscopic focus on anatomical detail overshadowing other important factors such as great composition and innovation in design and presentation. As sculptors, we must strive to be storytellers, and I've chosen to tell big stories and communicate the beauty and majesty of birds in their environment. For me, nothing says "supremacy" like a great eagle clutching a jagged branch or rocky cliff as it defiantly stares you down—or a peregrine falcon snatching at a green-winged teal in mid-flight.


Read the rest of this article in Wildfowl Carving Magazine's Summer 2014 issue!
YOUR RECENTLY VIEWED ARTICLES
Free tutorials, expert tips, exclusive partner offers, and more straight to your inbox!