2016 Ward World Championship Gallery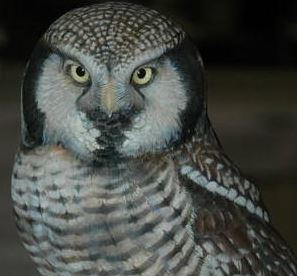 For bird carvers, "the Worlds" means just one thing—the Ward World Championships in Ocean City, Maryland. Put on by the Ward Museum of Wildfowl Art in Salisbury, the annual competition attracts carvers from all over the world—talented novices as well as widely acclaimed experts. Some arrive perfectly prepared—and not a few, I'm told, are in their hotel room the night before they enter their pieces, adding the final touches they hope will really blow away the judges.

Held at the Ronald E. Powell Convention Center, the show also attracts all sorts of vendors—Wildfowl Carving Magazine included—so people come here to stock up on paints, wood, tools, books, and, yes, back issues. 

But the real attraction is the tables full of carvings. You'll find the top stuff at the World level, which includes competitions for life-size decoratives, miniatures, rigs, pairs, and interpretives. The levels below that are Masters, Advanced, Intermediate, and Novice. No matter what the level, you'll see truly amazing work. Each year carvers marvel at the high quality of the novice carvings. Thanks to things like the Internet, carving clubs, and Wildfowl Carving Magazine, new carvers don't have to learn in a vacuum. They can find lots of good advice that really gets them started off at an already high level.

They can find advice at the Worlds, too, and judges are generous with their time when a carver asks for a critique. But don't ask for a critique if you're just looking for praise. If you made a mistake, a judge will point it out—not to be mean, but to show you where you can improve.

For the past few years, the Ward has also been awarding its Living Legend Awards, given to people who have truly advanced the art form. This year the recipients were Del Herbert, Todd Wohlt, and Rich Smoker, all exceptionally worthy choices. Todd provided an emotional high point for the show when he pulled himself out of his sick bed to receive his award. He passed away a few weeks later, a truly sad loss for the carving world. 

As always, the Ward World Championship showcased the finest wildfowl carving you will see anywhere. The show, which took place in April in Ocean City, Maryland, displayed work from carvers throughout the United States, Canada, and all over the world. Here are just a few examples of the incredible carvings entered into competition. For a closer look at the details of these carvings, please click on the images to enlarge.
YOUR RECENTLY VIEWED ARTICLES
Free tutorials, expert tips, exclusive partner offers, and more straight to your inbox!