2022 RELEASE DATES
| | |
| --- | --- |
| WILDFOWL CARVING MAGAZINE Book Schedule | Mail Date* |
| Competition 2021 | 1/23/22 |
| Best of Habitat | 5/22/22 |
| Pat Godin Book - Title TBD | 9/25/22 |

*Note: Shipping times vary depending on location. Please allow several weeks for books to arrive. Due to postal delays, please allow more time for delivery.
2023 RELEASE DATES
| | |
| --- | --- |
| WILDFOWL CARVING MAGAZINE Book Schedule | Mail Date* |
| Competition 2022 | 1/23/23 |
| Spring Book | 5/22/23 |
| Fall Book - COMING SOON | 9/25/23 |
Current Book Club Release - Out Now!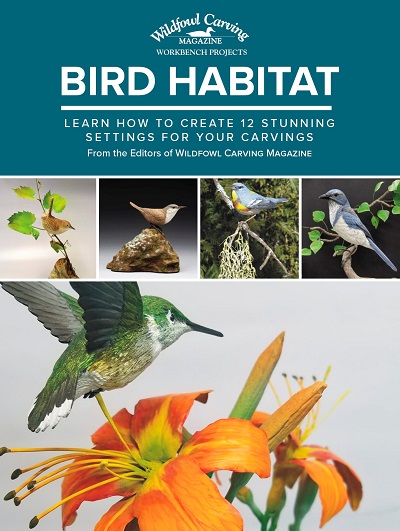 Bird Habitat: Learn How to Create 12 Stunnning Settings for Your Carvings

Four experts present detailed how-to information and step-by-step instructions for creating a dozen different habitats: flowers, leafy branches, delicate vines, lichens, pinecones, rocks, and more. Adapt them to create dozens of alternatives, and make your carving stand out from the crowd!
When you join the book club today, we will ship you our latest book for only $23.95 USD (plus S&H)... that's 20% off the retail price ($6 in savings!).

Past Book Club Releases
Competition 2021
The 2021 edition of COMPETITION features the eye-popping, full-color photography you've come to expect each year. You'll see current work by the likes of Floyd Scholz, Gary Eigenberger, Gerald Painter, and other top carvers. Plus, see the winning carvings from competitive shows—actual and virtual—from the U.S. and Great Britain.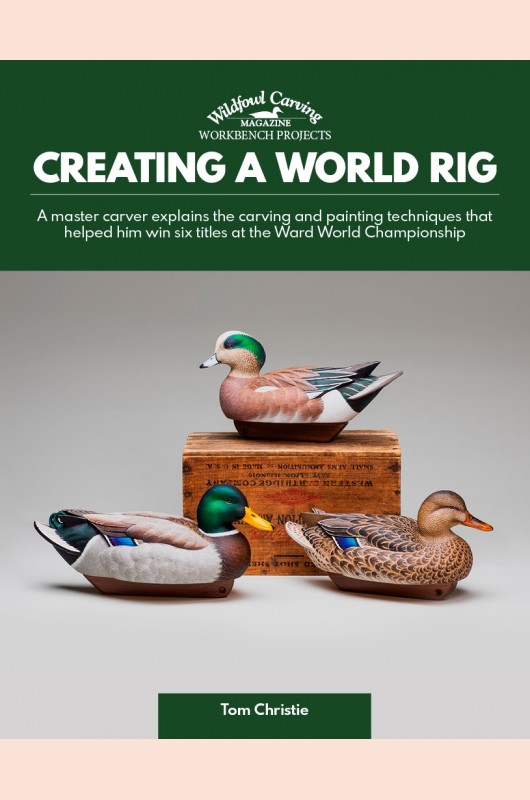 Creating a World Rig

In Creating a World Rig: A Master Carver Explains the Carving and Painting Techniques that Helped Him Win Six Titles at the Ward World Championship, Tom Christie shares his techniques for making award-winning decoys. The book includes detailed instructions for carving and painting three different birds, plus patterns, paint swatches, and tips on how to make your decoys look alive on the water. Tom complements his explanations with more than 600 photographs. No matter what you carve, you'll find a wealth of invaluable information inside this lavishly illustrated workbench project from Wildfowl Carving Magazine.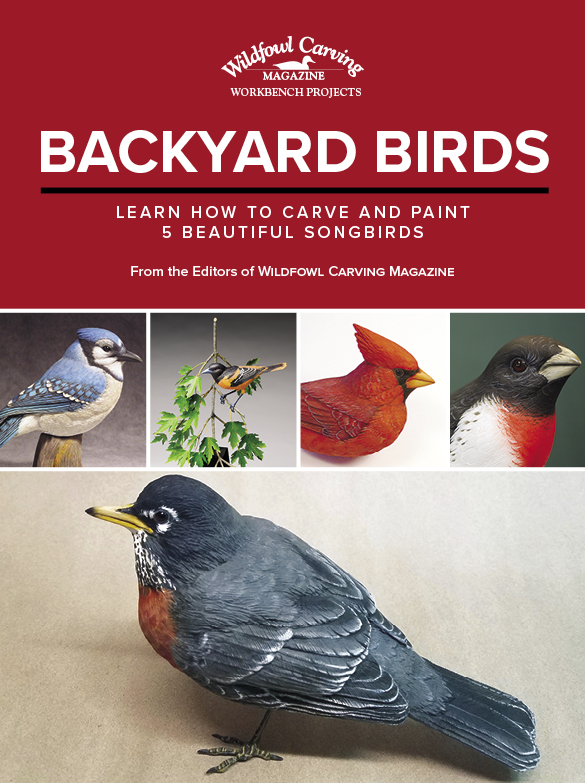 Backyard Birds: Learn How to Carve and Paint 5 Beautiful Songbirds

Learn how to carve and paint five gorgeous songbirds, including the blue jay, Baltimore oriole, Northern cardinal, rose-breasted grosbeak, and a never-before-seen American robin demonstration from Tom Baldwin.
Future Book Club Releases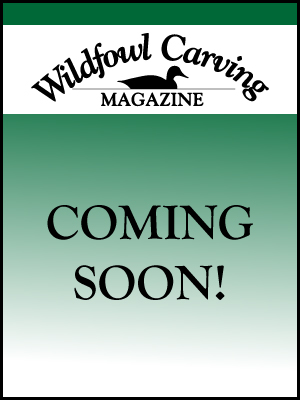 Fall 2022 Book

Details coming soon!