2021 RELEASE DATES
| | |
| --- | --- |
| WILDFOWL CARVING MAGAZINE Book Schedule | Mail Date* |
| Competition 2020 | 1/23/21 |
| Backyard Birds | 5/14/21 |
| Fall Book by Tom Christie - COMING SOON | 9/24/21 |

*Note: Shipping times vary depending on location. Please allow several weeks for books to arrive.
2022 RELEASE DATES
| | |
| --- | --- |
| WILDFOWL CARVING MAGAZINE Book Schedule | Mail Date* |
| Competition 2021 | 1/23/22 |
| Spring Book - COMING SOON | 5/22/22 |
| Fall Book - COMING SOON | 9/25/22 |
Current Book Club Release - Out Now!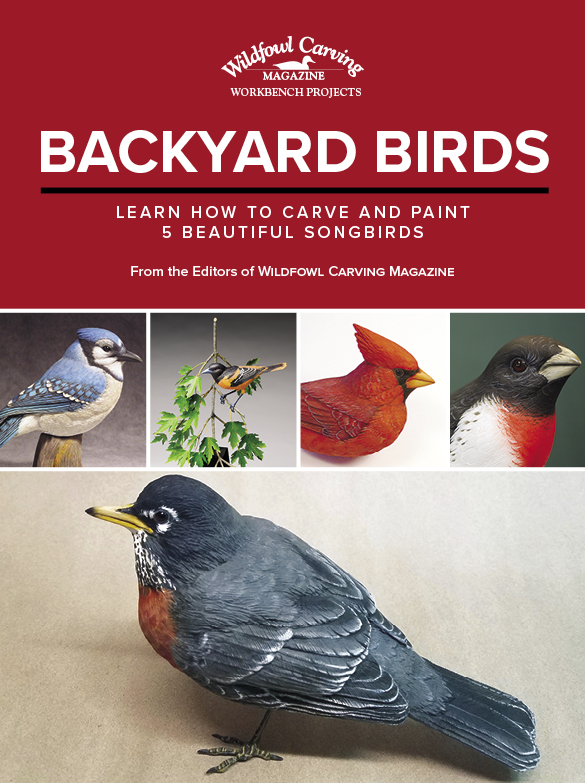 Backyard Birds: Learn How to Carve and Paint 5 Beautiful Songbirds

Learn how to carve and paint five gorgeous songbirds, including the blue jay, Baltimore oriole, Northern cardinal, rose-breasted grosbeak, and a never-before-seen American robin demonstration from Tom Baldwin.
When you join the book club today, we will ship you our latest book,Counterfeiting the Counterfeiters: for only $21.95 USD (plus S&H)... that's 21% off the retail price ($6 in savings!).

Past Book Club Releases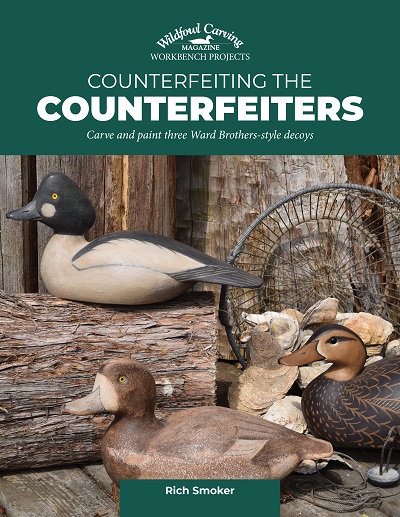 Counterfeiting the Counterfeiters: Carve and Paint Three Ward Brothers-style Decoys
A master carver explains how you can make your own Ward brothers-style decoys with step-by-step instructions for carving and painting three decoys!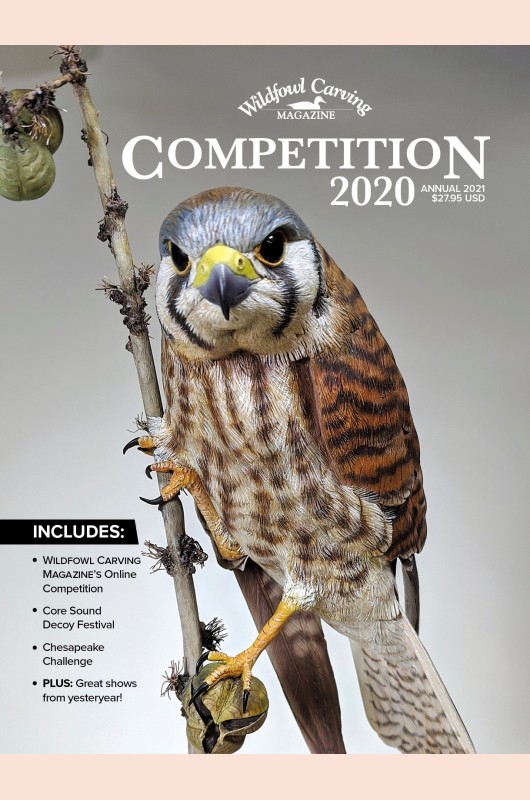 Competition 2020
Many carving shows were cancelled in 2020, but we have the winning birds from those that weren't, including WILDFOWL CARVING MAGAZINE's online competition. Plus, we look back at the rich history of some of the top shows. See the winning carvings from the 2019 Core Sound show, the 2020 Chesapeake Challenge, the British Decoy & Wildfowl Carvers Association's virtual competition, and the annual Birds in Art show. In addition, several big shows dig into their archives to spotlight great carvers and carvings from years back.
Future Book Club Releases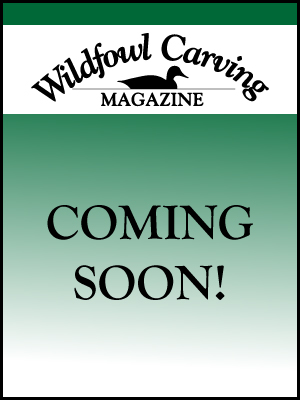 Fall 2021 Book - Publishing September 2021

Details coming soon!