Editor's Note: Something for Everybody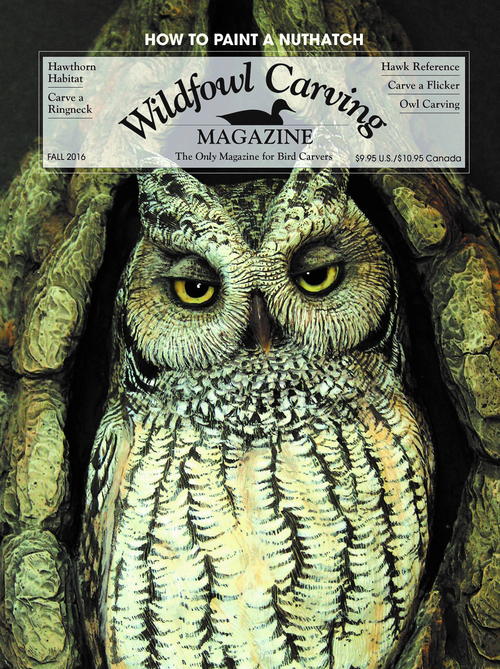 I was sitting on the deck behind my house this morning, enjoying the fine summer weather, when a flicker landed on the railing in front of me. I had been sitting quite still, so the woodpecker did not even know I was there, giving me an opportunity to observe it. Naturally, my thoughts turned to Jeff Rechin's flicker demonstration, which begins in this issue. Hard as it is to believe, over the course of the magazine's 30 years we have never done a start-to-finish flicker demo, even though it's a very popular bird for carvers. So when Jeff suggested doing one, I jumped at the chance.
 
Jeff's bird is a fairly straightforward carving. It's one that a novice carver can tackle but also a project that an experienced carver can use as a jumping off point. Just recently I received a call from a reader who was worried that the magazine's articles tilted too much to the expert carver. It's true that some of our articles are better suited for people who have a few carvings under their belts, but we do like to include something for everyone. Jeff's flicker fills the bill nicely. So does the ringneck decoy that Keith Hendrickson documents this issue. And for those carvers who like habitat, Tom Park provides a detailed demonstration on how to make a hawthorn branch. As I said, something for everybody.
 
Last issue I mentioned our new owners and our invigorated website. I encourage all of you to check it out. We've been loading it up with full-length articles from past issues of the magazine, many of them with patterns and everything. You can also sign up for our newsletter, Bird Carver's Connection, which will let you know when we've posted some new stuff. So, seeing the flicker on my deck was pretty cool, but a few days later I was talking to Jeff on the phone and he casually mentioned that he was looking out his window at a black bear. I'd like to see him carve that life size!

This article is from the Fall 2016 issue. For more information on our issues, check out our issues page.
YOUR RECENTLY VIEWED ARTICLES
Free tutorials, expert tips, exclusive partner offers, and more straight to your inbox!