A Duel of Doves
They come in all varieties. In this issue we look at the mourning, white-tipped, and white-winged.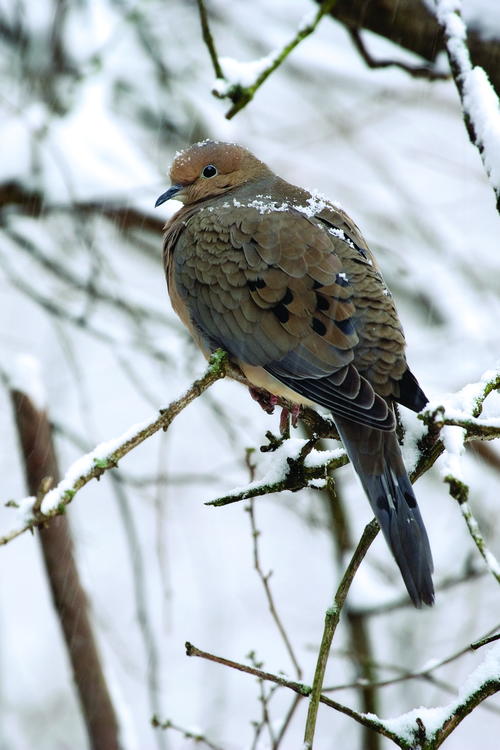 Photography by Dave and Steve Maslowski
North America has been overrun by a quiet, svelte, and unassuming bird, and we humans have barely noticed. It is a calm and unobtrusive relative of the extinct passenger pigeon and it occupies our backyards, parks, woodlands, prairies, lakeshores, and cities. The mourning dove (Zenaida macroura) thrives just about everywhere humans live, and in many places where we don't. Its homes include all but the extreme northern sections of North America (including Mexico and Central America). Annual bird surveyors find the mourning dove in more varied habitats than almost any other species, with the exception of some of the obvious populations, such as robins and crows.

Be cautious with identification, however, because the mourning dove has many relatives, like the larger white-winged (Zenaida asiatica) and white-tipped (a.k.a white-fronted) doves (Leptotila verreauxi), and even introduced species like the spotted dove (Streptopelia chinensis).

Read the rest of this article in Wildfowl Carving Magazine's Fall 2013 issue.
YOUR RECENTLY VIEWED ARTICLES
Free tutorials, expert tips, exclusive partner offers, and more straight to your inbox!