Cigars with Wings
Chimney swifts live to fly and roost in flues.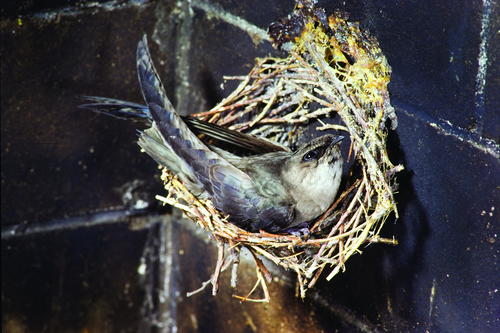 Photography by Dave and Steve Maslowski
Roger Tory Peterson, author of the seminal A Field Guide to the Birds, described the chimney swift (Chaetura pelagica) as a "cigar with wings." Anyone watching this tiny torpedo flit through the sky will understand how that perfectly describes this dusky-colored member of the swift family.

Chimney swifts evolved to roost and nest in hollow tree trunks, but by 1672, as Europeans moved west across North America, the birds began using European-style chimneys. Large forests and their hollow trees disappeared to supply the nation's growing demand for lumber and fuel, but the swifts did not mind. The Industrial Revolution had created a world of chimneys, cisterns, and wells, and these artificial substitutes were easier to find than dead trees hidden in the woods. Chimney swifts thrived in the new urban landscape.

Read the rest of this article in Wildfowl Carving Magazine's Summer 2015 issue.
YOUR RECENTLY VIEWED ARTICLES
Free tutorials, expert tips, exclusive partner offers, and more straight to your inbox!