Developing a Personal Carving Style
Decoy schools and their influence on my work.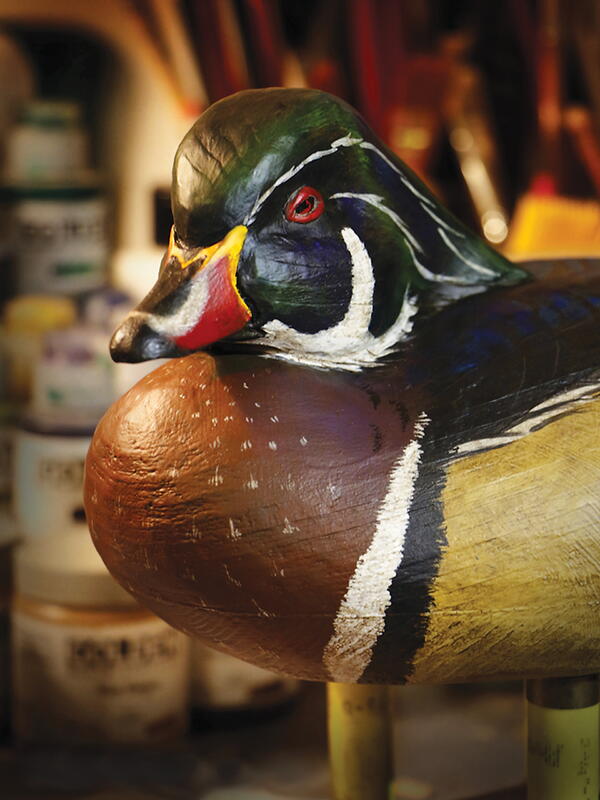 Developing a Personal Carving Style
If you have been following the articles I've written for Wildfowl Carving Magazine over the last few years, you have hopefully noticed that there is an old-school decoy theme to the projects I've chosen. We have explored the various carving schools made famous to collectors through time and hopefully learned a few things here and there that appealed to our own personal taste as we developed our own carving skills.  

I have intentionally stuck with traditional carving techniques—using hand tools and carving knives as much as possible. I do have a micro-motor and power carver but rarely use them as I can't deal with all that fine dust. As I've aged, I've also discovered my lungs no longer tolerate the fumes from oil paints with turpentine and mineral spirits paint thinner, much to my dismay. I used to love coming up into my studio in the morning, smelling the turps in the air. But the old-style oil paints have had to give way to more modern acrylic paints.

I told my editor that I would base this article on some of the wood ducks I've carved in the past and include a pattern from two of the most popular poses I have done for various clients. In future how-to articles, I plan on finishing out the carving schools with one of my favorites, the Delaware River School, doing a John English-influenced bluebill, followed by a John English-influenced puddle duck of some sort.  

As this article took shape, however, it seemed to develop into a more thoughtful editorial of sorts and definitely not a how-to piece. That being said, I hope that my descriptions of what has influenced my carving and how my personal style has been influenced not only by specific carvers from the past, but also the major style characteristics of the various decoy schools, will appeal to readers. Hopefully, you will walk away from this article with a bit of direction for developing your own personal carving style.  
YOUR RECENTLY VIEWED ARTICLES
Free tutorials, expert tips, exclusive partner offers, and more straight to your inbox!