A Ringed Teal Drake - Part One: Carving
Think outside the pond.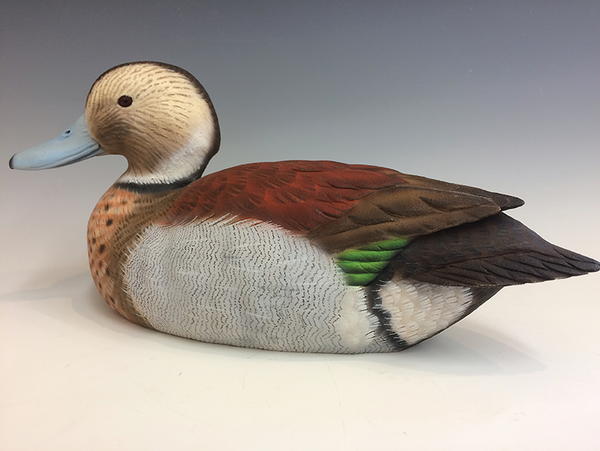 Most novice carvers begin with modest goals. Initially we may hope to just complete a carving that looks something like the real bird. However, as you begin to master some of the nuances of this art form, your goals tend to evolve. You might find yourself following the twisting road of wildfowl carving, constantly amazed and challenged by the opportunities this art form presents.

I was introduced to waterfowling and the art of the wooden decoy by my father and grandfather while growing up in northern Minnesota. My grandfather was a cousin of one of the top decoy carvers from the Illinois River area, Hiram Hotze. His hunting rig consisted of birds carved by Schoenheider, Elliston and, of course, Hotze. My grandfather and I shot many a bird over that beautiful rig! There is no doubt this planted a seed when it came to wooden birds. While I have carved my share of raptors, songbirds, and shorebirds, I keep finding myself drawn back to the waterfowl that started me on this journey. Initially, I just wanted to carve a few decent decoys to hunt over. Once the hook was set, I decided I wanted to carve the hen and drake of each of the 41 species of waterfowl indigenous to North America. A little over 40 years later, I think I am about halfway there.
YOUR RECENTLY VIEWED ARTICLES
Free tutorials, expert tips, exclusive partner offers, and more straight to your inbox!