Oh, Baby, Baby
Part One: Carving
How can you resist these little fledglings?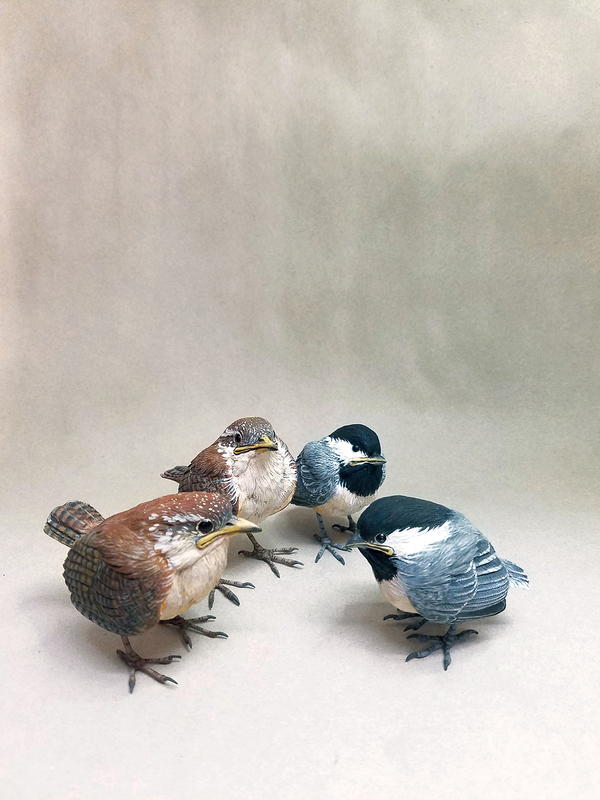 Oh Baby Baby
Last spring, I had two nests in my yard, giving me the opportunity to watch baby birds hatch and eventually fledge. With most songbirds, new hatchlings are altricial, meaning they hatch featherless and blind and require lots of immediate attention. There is not much to observe at the beginning other than the parents taking shifts for constant feeding. After about two to three weeks, the babies are not quite ready to fledge but do decide to leave the nest and explore their new world. This is my favorite time to watch these gawky, long-legged, hopping balls of fluffy feathers as they make their way about the side garden and yard. They were a joy to watch and inspired me to do some carvings of baby birds.

The subjects of this tutorial are baby birds prior to fledging. I decided to depict two popular birds normally carved as adults, the black-capped chickadee and the Carolina wren. This time we will make them pint sized.

I will be using tupelo wood and power tools. So, plug in your micromotor and let's get started.
YOUR RECENTLY VIEWED ARTICLES
Free tutorials, expert tips, exclusive partner offers, and more straight to your inbox!